The Andes mountain range from north to south!
*10-day Vulcanology tour, from $— per person [on a base of two people].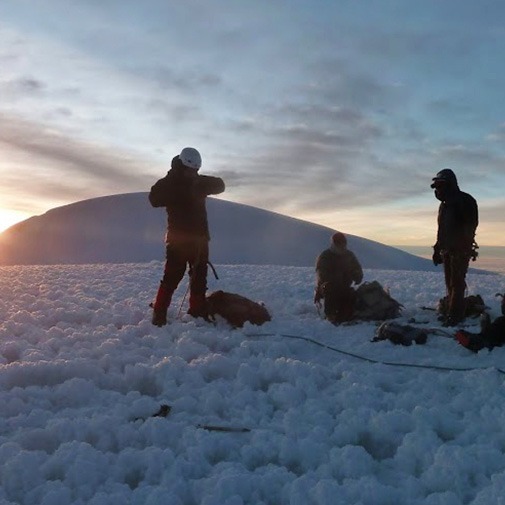 Antoine feeling about this tour
This 10-day tour, dedicated to vulcanology enthusiasts, will allow you to discover the most striking sites of Ecuador, the land of volcanoes par excellence.
You will be accompanied by a local English-speaking vulcanologist for your visits to the Cotopaxi (5897m) and Pululahua (3356m) volcanoes. Your guide will be happy to pass on his Andes Cordillera exceptional knowledge to you, and you will have plenty of time to discuss this fascinating world with him.
In addition to these two iconic volcanoes, you will also set off to meet the majestic "Taita" (the father in Kichwa language) Chimborazo (6268m).
Read ahead
I suggest you live and experience a colorful in-Ecuador stay dedicated to the in-depth discovery of the country's most magical peaks, around a pleasant and accessible course, in the company of your guide and a local specialist vulcanologist.
Physical Difficulty



Culture and Visits



Nature and Activities



Recommended for


Day 1
Day 2
Day 3
Day 4
Transfer-in to Quito
Quito visit
Quito > Pululahua crater (with volcanologist) > Otavalo
Otavalo (market) > Cuicocha lake > Cotopaxi
Day 5
Day 6
Day 7
Day 8
Cotopaxi National Park (with volcanologist) > Patate
Patate
Patate > Chimborazo reserve
Chimborazo > Ingapirca > Cuenca
Day 9
Day 10
Visit de Cuenca
Cuenca > Cajas National Park > Guayaquil > International flight (departuretransfer)
Tour highlights :
– Private tour in charming accommodation.
– Meeting and discussion with a local English-speaking vulcanologist.
– Extraordinary natural sites: Cotopaxi volcano, Chimborazo reserve, Pululahua crater, Cuicocha lake
– Visit the colonial cities of Quito and Cuenca.