From Quito -capital- to the Amazon rainforest…meeting the northern communities!
*13-day authentic tour, from $— per person [on a base of two people].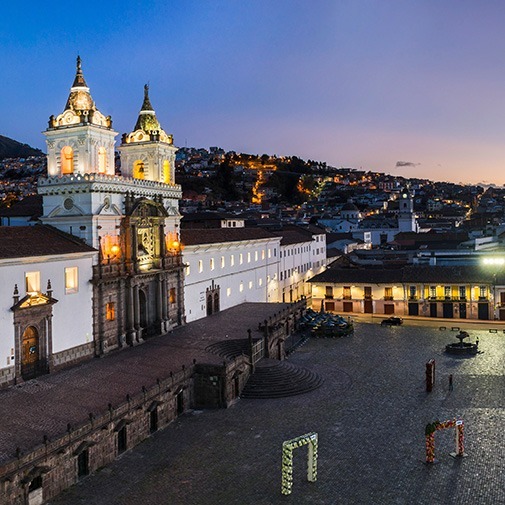 Fernando's feeling about this tour
This 13-day cultural Tour in Ecuador "from Quito to the Amazon", you will meet the raw and colorful Andes of Ecuador where you will discover magnificent volcanic landscapes and Indian people who have kept all their authenticity, its customs, and traditions. I decided to create this trip around meeting the northern communities but also with Ecuadorians with an atypical history.
You will have a delicious time in San Clemente where the families who will welcome you are all more pleasant than the others. You will also discover authentic inns run by descendants of former dictators or even a Franco-Ecuadorian woman who will welcome you to her house. Then, you will enjoy a 3-night stay in the Amazon in a pleasant isolated lodge – even if it is not in the deep Amazon – where some adventures await you before returning to Quito.
Physical Difficulty



Culture and Visits



Nature and Activities



Recommended for


Day 1
Day 2
Day 3
Day 4
Transfer-in to Quito
Quito visit
Quito > Cuicocha lake> Cotacachi > San Clemente
San Clemente
Day 5
Day 6
Day 7
Day 8
San Clemente > Otavalo > Cayambe > Cotopaxi National Park
Cotopaxi National Park > Tigua
Tigua > Lagune Quilotoa > Riobamba
Riobamba > Salinas de Guaranda > Riobamba
Day 9
Day 10
Day 11
Day 12
Riobamba > Baños > Puyo > Tena
Amazon rainforest (secondary)
Amazon rainforest (secondary)
Amazon rainforest > Papallacta
Day 13
Departure transfer to Quito airport
Tour highlights :
– Completely private tour in Ecuador with English-speaking guide.
– Meeting with the San Clemente Indigenous community..
– Otavalo and Zumbahua markets discovery.
– Extraordinary natural sites: Cotopaxi Parks and Chimborazo Reserve.
– Discovery of the Amazon rainforest.