A journey of flavors around Ecuadorian cuisine and its national products.
*15-day Culinary tour across Ecuador.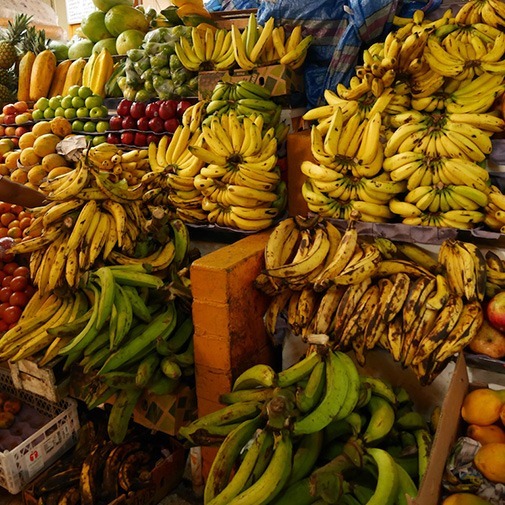 Fernando's feeling about the culinary tour in Ecuador
Ecuador, thanks to its privileged geographical location, its volcanic lands, and its unique and warm climate, is agricultural land that allows countless products to develop in the best possible conditions. From ancestral times until today, Ecuador has seen the growth of rich and varied cuisine, with surprising flavors, specific to each region. Certain foods, still unknown or even unknown abroad, are sure to surprise you.
To explore this incredible range of tastes and high-quality products, we have planned this gastronomic and cultural trip to Ecuador for 15 days, during which you will not fail to discover any national specialty!
Know more…
At each stage of your trip to Ecuador, we will recommend and book for you the best restaurants according to your tastes and desires. You will visit local artisanal productions which will be happy to share their project and experience with you (wine, cocoa, coffee, rum, exotic fruits, and vegetables).
Your trip to Ecuador will take you through the Andes from North to South, enjoying magnificent encounters around Andean cuisine, but also the striking landscapes of this region. Before following an unforgettable descent of the Andes Cordillera, you will also visit Mindo and its tropical forest reserve rich in artisanal productions of cocoa, chocolate, and coffee.
A dream holiday, around the majestic Cotopaxi and Chimborazo volcanoes, will allow you to taste the culinary specialties of each region (but also of the sublime Guamote market, so typical and not very touristy) while enjoying these exceptional settings.
It is between Cuenca and Guayaquil that you will end your stay, delighting your taste buds in the heart of the most beautiful restaurants of these two pearls of Ecuador.
At the end of your magnificent trip to Ecuador, the "cuy" (guinea pig), the "hornado" (pork-based dish), empanadas, local fruits and vegetables, locros, paila ice cream from Salcedo, wine, cocoa, Ecuadorian coffee, and many other dishes and products holding secrets for you!
Possible extensions: on the Pacific coast, in a magnificent gastronomic lodge by the sea, or in the Galapagos!
Physical Difficulty



Culture and Visits



Nature and Activities



Recommended for


Day 1
Day 2
Day 3
Day 4
Arrival and transfer in to Quito
Quito visit > Chocolate degustation > Quito night city tour
Quito > Cuicocha lake> Kawsaymi ancestral cooking class > Hacienda Zuleta
Hacienda Zuleta ( Reserve and cheese factory visit)
Day 5
Day 6
Day 7
Day 8
Hacienda Zuleta > Degustation in Cayambe > Quitsato > Visit of a wine production > Quito
Quito > Mitad del Mundo > Visit of a cocoa production > Mindo
Mindo (bird watching and waterfall hike) > visit of a coffee plantation > Mindo
Mindo > Sangolqui (discovery of local specialties and visit of the market) > Cotopaxi National Park
Day 9
Day 10
Day 11
Day 12
Cotopaxi National Park (horseback riding and cooking class)
Cotopaxi National Park (Visit) > Salcedo (degustation of the famous local ice creams) > Riobamba
Riobamba > Chimborazo reserve > Salinas de Guaranda > Riobamba
Riobamba > Guamote > Ingapirca > Cuenca
Day 13
Day 14
Day 15
Cuenca visit > Visit of a rum distillery > Cuenca
Cuenca > Parc Cajas > Plantations > Guayaquil
Departure transfer to Guayaquil
Tour highlights :
– Fully private tour with a national English-speaking guide, to fully enjoy an exceptional experience around the culture and history of Ecuador.
– Lunches and dinners in the best restaurants in each region tested and recommended by us.
– Discovery of :high-quality artisan producers : (coffee, chocolate, wine, cheese, exotic fruits, vegetables).
– Traditional cooking classes filled with joy, sharing, and ancestral Andean know-how.
– Visits to :Quito and Cuenca, :colonial cities classified as a UNESCO heritage site and among the most beautiful on the continent.
– Visit the sumptuous Guamote Indian market, typical and not very touristy.
– Extraordinary Andean sites: :Cotopaxi park, Chimborazo: reserve, Cuicocha lake.