Take a look at our exclusive Galápagos cruise-selection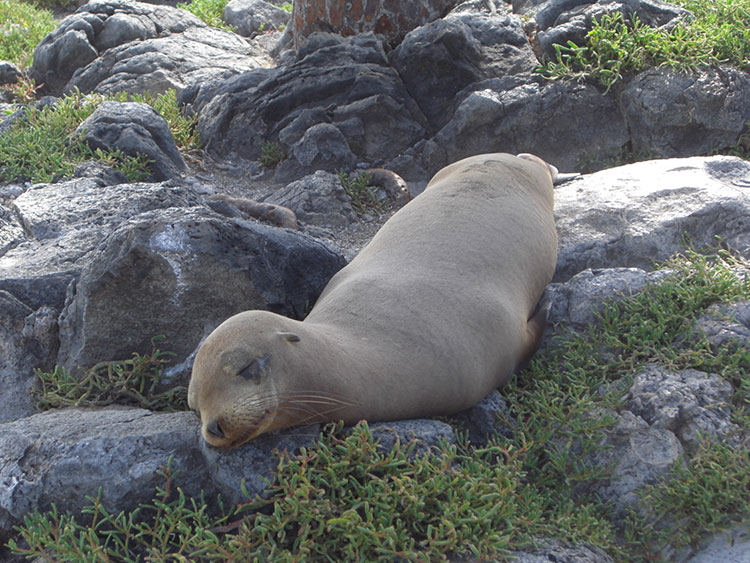 This small Galapagos island will seduce you thanks to its cliffs and red sand beach that you will discover when you disembark on the island.
Despite its relatively small size, Rábida Island, which was originally called "Jervis", has one of the highest concentrations of volcanic features in the entire Galapagos archipelago. In particular, it is these several rich-in-iron lava flow deposits that shaped its famous red sand beaches and gave this characteristic colour to the soil.
Due to its remoteness from the main Galapagos islands, Rábida Island is accessible exclusively by cruise ship. If you wish to discover this island, it will therefore be necessary to plan an adapted itinerary that includes this island during your trip to the Galapagos.
Find out more...
General information
The sea lions and marine iguanas seem to like the place and have a good life. Besides, several pelicans nest there, which make Rábida Island one of the best places to spot them. Behind the beach, the lagoon is home to flamingos and a whole colony of solitary male sea lions.
Main sites
Rábida Island does not have a specific recognized site. You can observe the flora and fauna while you snorkel along its beautiful beaches and walk along the coast.