Take a look at our exclusive Galápagos cruise-selection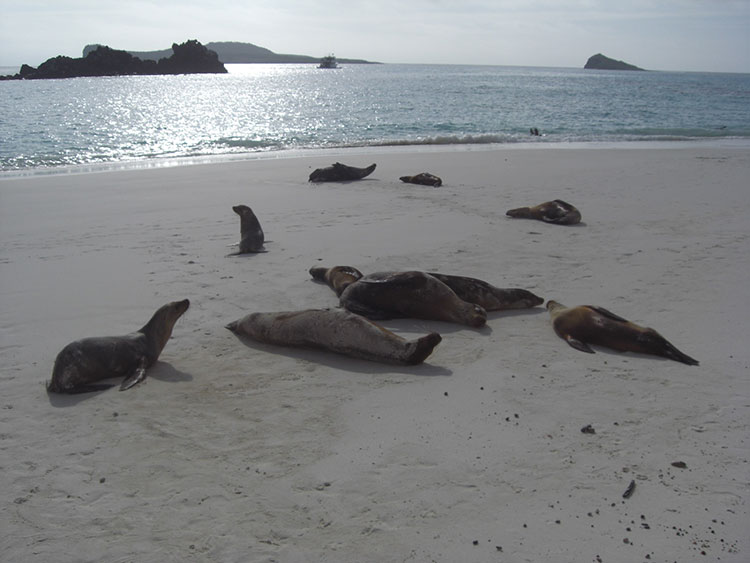 Española Wildlife:
Española Island, which is also known as Hood Island, is one of the most beautiful islands in the Galapagos archipelago.
Find out more...
General information
Volcanic, very desert-like, and located to the extreme south-east of the Galapagos, Española Island is at a distance of 2 and a half hours by boat from San Cristobal Island. Española deserves to be visited during your cruise, especially between the end of March and January in order to observe the Albatross colonies, which are one of the most spectacular birds in the Galapagos archipelago.
Main sites
Punta Suarez (Suarez Point)
One of the most remarkable wild areas of the Galapagos archipelago, with an extraordinary number of animal species that you can observe, especially along its cliffs and on the various sandy and pebble beaches. In particular, you can see colonies of blue-footed boobies on the beach that is also populated by marine iguanas. The number of albatrosses that you can spot there is also impressive.
Gardner Bay
Located to the north of Española Island, is made up of two beautiful white sand beaches that span to a total length of 1300 metres. There, you can swim surrounded by sea lions that allow you to take beautiful and impressive shots. Around the small offshore islets, divers can observe an impressive fauna: turtles, tropical fish, and even sharks (sometimes the hammerhead shark prowls).