Take a look at our exclusive Galápagos cruise-selection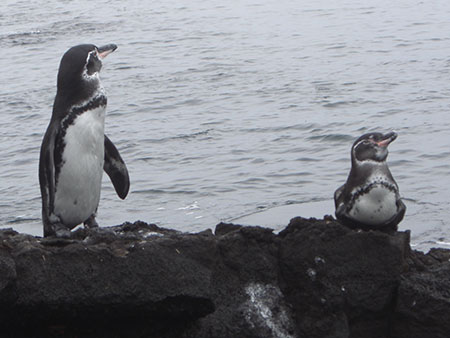 Bartolome wildlife :
The small island Bartolome is a stopover appreciated by all. Besides, the panoramic view from the top of Bartolome Island is arguably one of the most photographed landscapes of the Galapagos Islands. A small path will take you to the summit (114 m). Bartolomé Island was elected in 2019 as one of the 10 most beautiful islands in the world by CNN -link-(lien)
Find out more...
General information
Located in Sullivan Bay, which is to the east of Santiago Island, Bartolomé is geologically young. Some of the "projections" (cinder cones) that can be seen appear to have formed recently. These almost lunar landscapes are swept by the winds of the Pacific, which make the possibilities of photo postcards very easy. On this Galapagos island, you will find a small sandy beach – called Pinnacle Rock – where, if you wish, you can swim with penguins and observe sea turtles and other tropical fish. From this beach, you can walk across the island to another beach where sea turtles nest from January to March.
Main sites
Pinnacle Rock
With its impressive volcanic formations, Bartolomé Island is an ideal place for snorkelling. The sharp rock is the island's symbol.
Island heights
One of the best places in the Galapagos to take photographs (highest point: 114m). The volcanic landscapes of Bartolomé Island are indeed magnificent!