Take a look at our exclusive Galápagos cruise-selection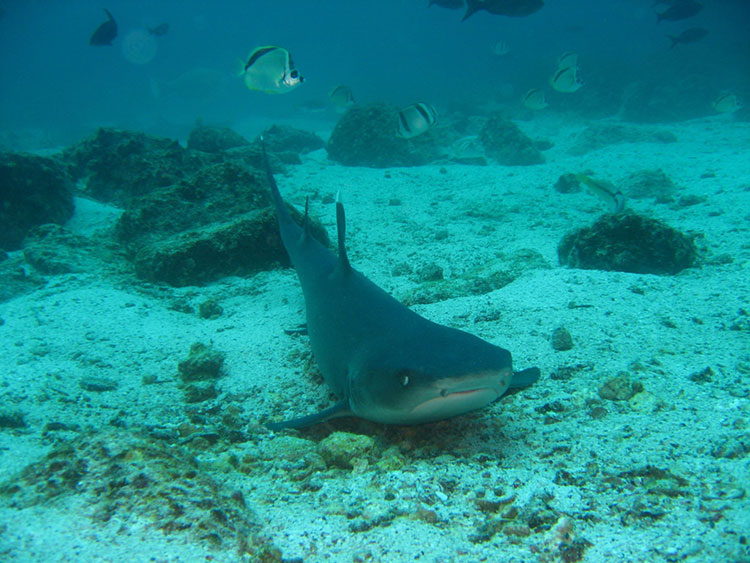 Gordon Rocks underwater fauna:
Gordon's Rock dive spot is located near Santa Cruz Island in the Central Galapagos archipelago. This site is one of the top diving spots in the Galapagos owing to the variety of underwater landscapes and fauna that are found here.
Find out more...
General information
Gordon Rocks, which is also called the washing machine by Galapagos diving specialists, is quite a difficult place for any diver with no experience in deep sea diving. It is a technical dive, but with a beauty in store for you that you won't be able to see anywhere else.
Spot features
Current:
Strong (hence the name washing machine)
Required level:
Intermediate to expert (sea experience required)
Sharks:
Hammerhead shark (in large quantities) – white tip shark – Galapagos shark
Rays:
Eagle ray – stingray – marbled ray – manta ray