Take a look at our exclusive Galápagos cruise-selection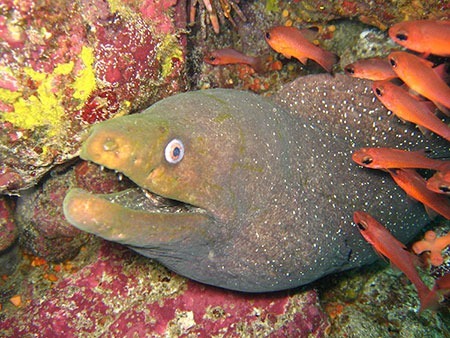 Floreana Underwater fauna:
Floreana Island, which is accessible by cruise or day and located to the south of Santa Cruz Island, is famous for its multiple dives. Indeed, this island is the starting point for 3 different dives, namely Punta Cormorant, Enderby, and Champion.
Find out more...
General information
Floreana dives are done around one of the oldest islands of the archipelago. These are easy dives.
Spot features
Dive type
Reef or wall diving
Current
Smooth to moderate
Required level
Beginner to intermediate