Take a look at our exclusive Galápagos cruise-selection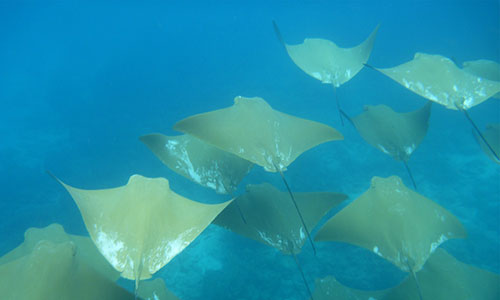 Daphne Minor underwater fauna:
Daphne Menor Island is a dive site that is available by day or cruise. Located to the north of Santa Cruz Island, Daphne Menor can be accessed quickly from the Itabaca Canal (approximately 30 minutes). A drift dive is possible here with a weak current that allows you to enjoy the aquatic landscapes.
Find out more...
Spot features
Current
smooth to moderate
Required level
Beginner to intermediate