Take a look at our exclusive Galápagos cruise-selection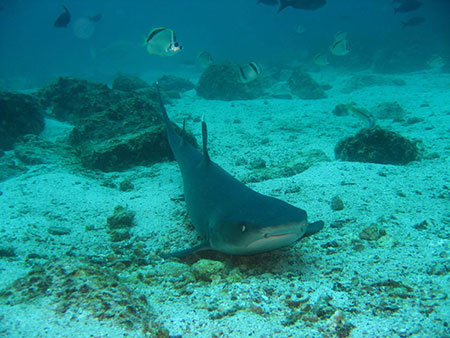 Cap Marshall underwater fauna:
The Cape Marshall dive site is located northeast of Island Isabela in the Galapagos. During cruises in the Galapagos archipelago, this spot is often offered and is a favorite of many experienced divers.
Find out more...
General information
Throughout the year there are difficult diving conditions due to the strong currents, however this is also what allows you to observe the most impressive species of the galapagos. You will find manta rays or even hammerhead sharks!
Spot features
Current:
from moderate to strong
Required level:
intermediate to expert